Bourgonge Tribal Show - BESANCEUIL (SAÔNE-ET-LOIRE)
Bourgonge Tribal Show 25 – 28th May 2017.
THE FIRST INTERNATIONAL TRIBAL ART SHOW to be held in the French countryside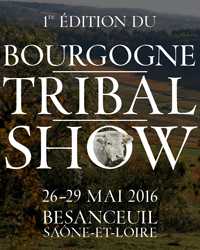 will take place from the 25th through the 28th of May 2017 in Besanceuil, near the Cluny Abbey. It is geared for both French collectors and those of Italy, Switzerland and Germany.. Four Tribal Art dealers – Laurent Dodier, Bruno Frey, Jacques Lebrat and Anthony JP Meyer – want to wander off the beaten track of Tribal Art shows and get back to the basics of sharing ideas and their love of Art in a convivial environment. At the heart of their vision is a common desire to operate differently from the accepted norm and away from established cultural centers. To this end, they have created a spring gathering of international Tribal Art dealers on the property of Bruno Mory, a Tribal Art collector and notable Contemporary Art dealer.


Parcours des Mondes 2017 - Paris, France
Paris 12th - 17th September 2017.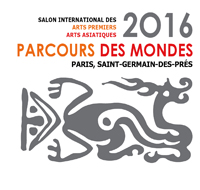 During the second week of September galleries from around the world specializing in the arts of Africa, Asia, Oceania and the Americas join their colleagues in Paris to exhibit in the Fine Arts neighbourhood of St. Germain-des-Prés. This exceptional concentration of
art and experts is an open-doors fair where visitors can mingle and wander through the streets of this historic district. Each gallery offers an intimate and personalized presentation of great masterpieces from around the world, as well as rare ethnographic works of more affordable price sought after by
collectors.
The Tribal Art Fair 2017 - Amsterdam, The Netherlands
TAF Amsterdam 26th – 29th Octoberr 2017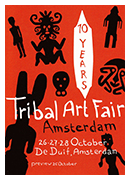 'Over 2000 exclusive objects from Oceania, Africa, Indonesia, Asia and North America will come together at TAF Amsterdam. The exhibition comprises of sculpture, jewelry, textiles, masks, weapons and furniture. This year celebrates the tenth anniversary of the fair'.
Opening 27th October at 15:00 – 19:00 by invitation only.
Admission: 5 euros.
Location: De Duif, Prinsengracht 756, Amsterdam, The Netherlands.